Oct 2019
Autumn is here in true Highland Perthshire style and resisting the temptation to head out and capture the autumn colours is not easy, I know I should not say this but we are having our fair share of rain which does make it easier
Currently working on some large and ultra large film and wet plate captures for alternative printing starting with Cyanotype with Vandyke and Platinum/Palladium to follow. Samples to come very soon.
- Analogue film and wet plate experience sessions. Visitors to our studio are always excited about some of the vintage processes that we use so this is a great opportunity to discover first hand these wonderful processes in action. More details will be published in the coming weeks but please enquire for more details today.
Finally thru the autumn and winter months our normal Gallery opening times are 10-5 Fri & Sat, 12-5 Sun.Other days by arrangement but if we are in then we will be open.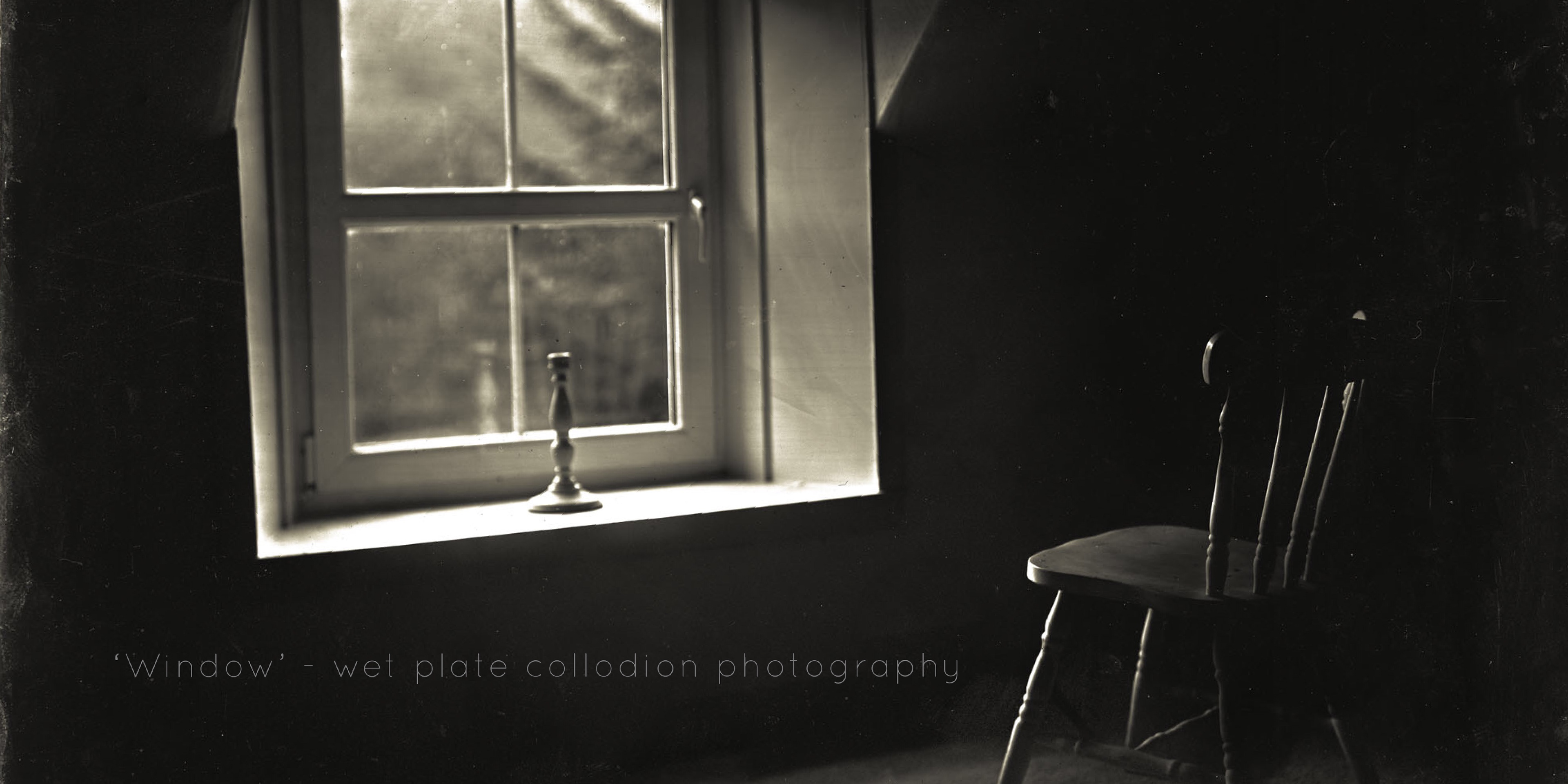 Feature image - 'Window'. Glass plate exhibited at Fortingall Art Summer Exhibition.