November 2019
So, the clocks have gone back, we have a dusting of snow on the hills, mornings a high chance of heavy frost so winter has arrived in the Glen for sure. Having a wee time of rest concentrating on personal works whilst looking forward to offering more analogue portrait sessions.

- Analogue film and wet plate experience sessions. Visitors to our studio are always excited about some of the vintage processes that we use so this is a great opportunity to discover first hand these wonderful processes in action. More details will be published in the coming weeks but please enquire for more details today.
Finally thru the autumn and winter months our normal Gallery opening times are 10-5 Fri & Sat, 12-5 Sun.Other days by arrangement but if we are in then we will be open.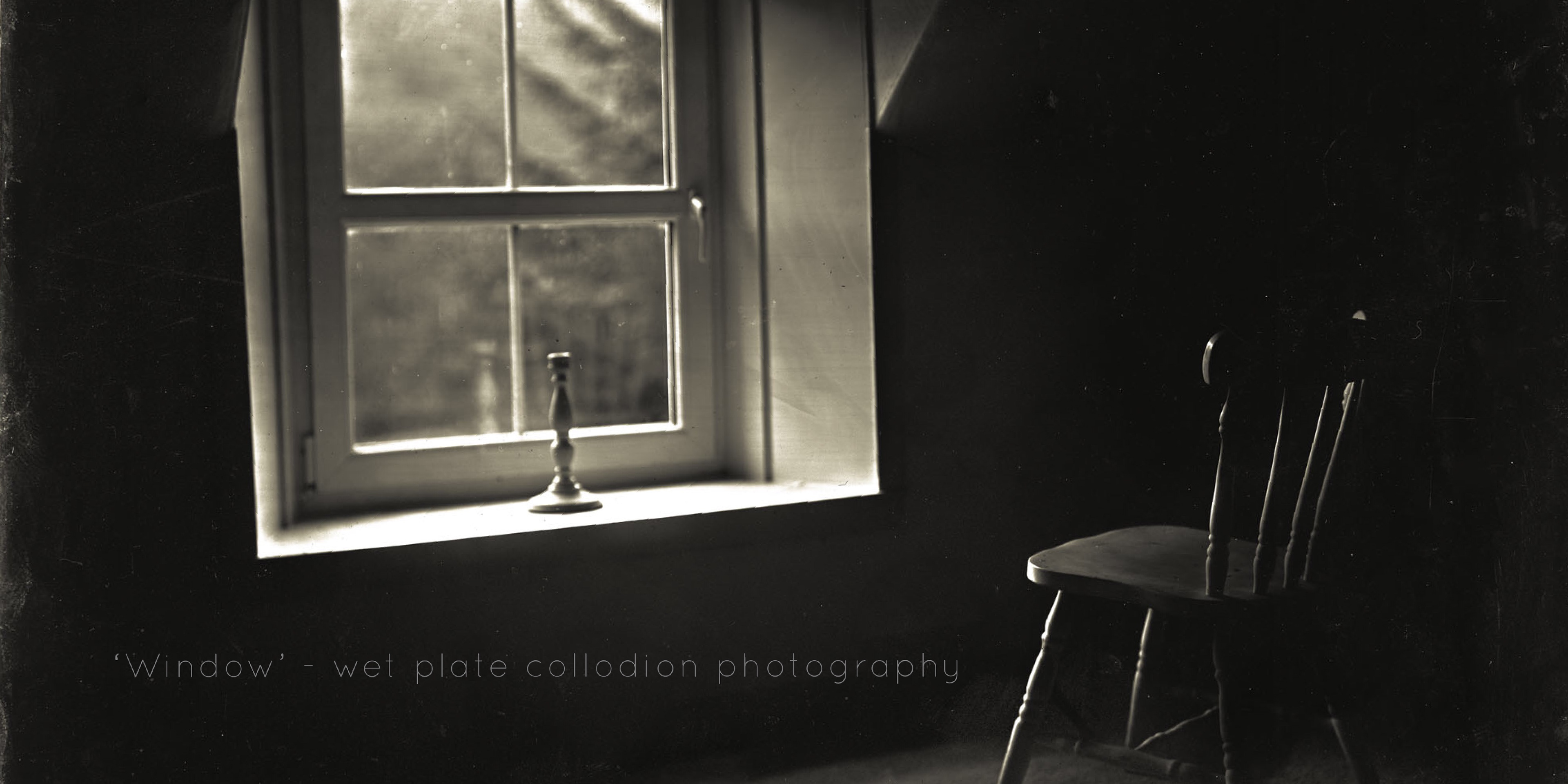 Feature image - 'Window'. Glass plate exhibited at Fortingall Art Summer Exhibition.