June 2020
Whilst we are still living through this once in a lifetime experience we are seeing our lives slowly return to something closer to our old reality. 
One immediate change is that we will be offering online tuition very soon, something that has been planned for quite a while and in light of changes to social behaviour seems like no better time to launch. Watch this space ...
- Analogue film and wet plate experience sessions. Visitors to our studio are always excited about some of the vintage processes that we use so this will be a great opportunity to discover first hand these wonderful processes in action. Please enquire for more details today and our plane to return to offering a vintage portrait experience.
We are looking forward to re opening our gallery and studio for in person workshops but that is likely to be a long time later.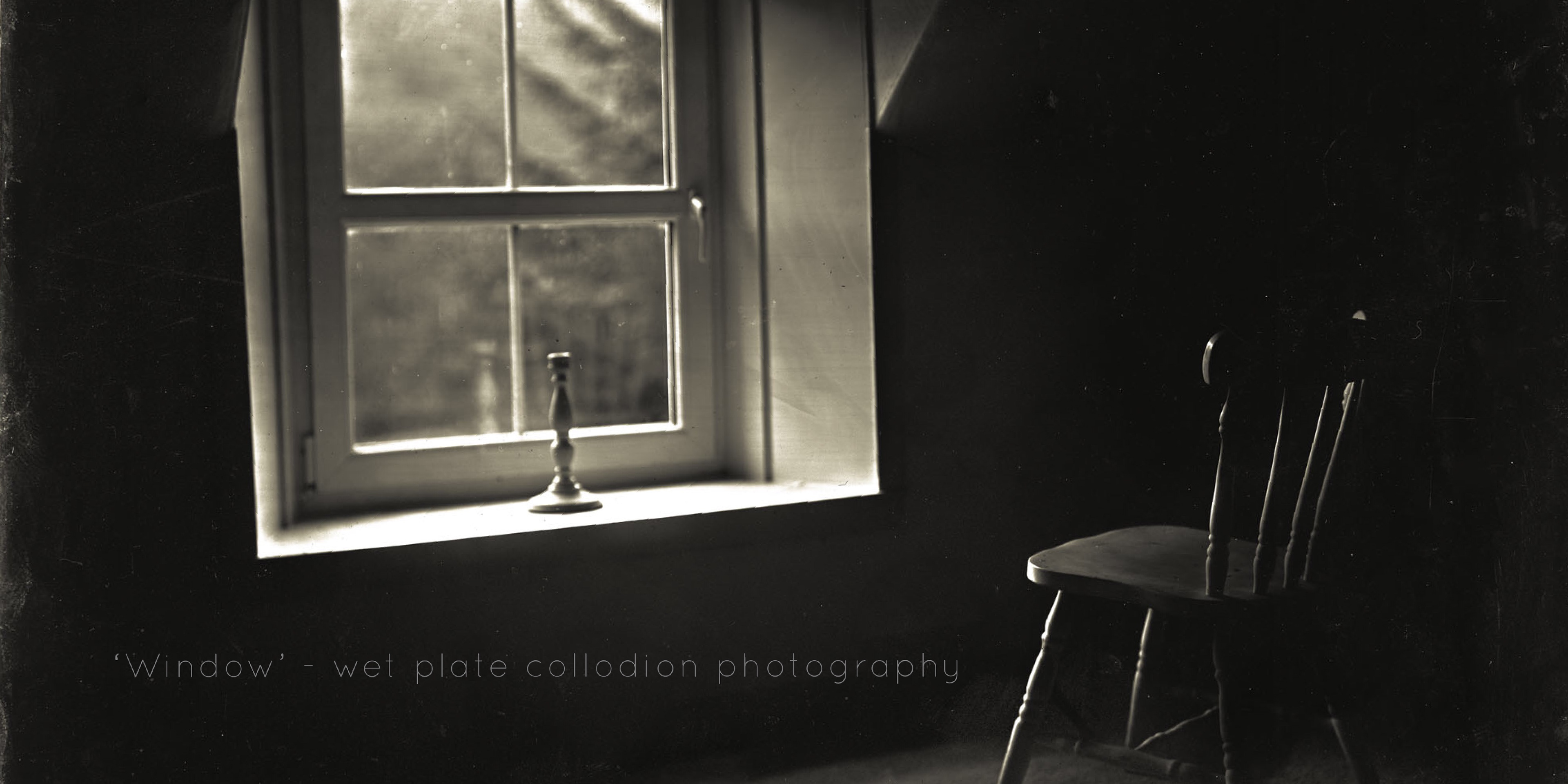 Feature image - 'Window'. Glass plate exhibited at Fortingall Art Summer Exhibition.