Feb 2021
So, here we are again ... all creativity being severely challenged with not being able to meet and work with others, or even simply travel around... but we do need to think about the bigger picture so time to work on personal work .. and maybe just kick back, take a break and consider our fortunes and think of those that are less fortunate than ourselves.  
At this time we are unable to offer in person tuition so my focus is firmly with personal work, primarily film and wet plate. Landscape work being an obvious direction, i just long for the days when i can return to portraits and art nude work.
- Analogue film and wet plate experience sessions. Visitors to our studio are always excited about some of the vintage processes that we use so this will be a great opportunity to discover first hand these wonderful processes in action. Please enquire for more details today and our plane to return to offering a vintage portrait experience.
We are looking forward to re opening our gallery and studio for in person workshops but that is likely to be a long time later.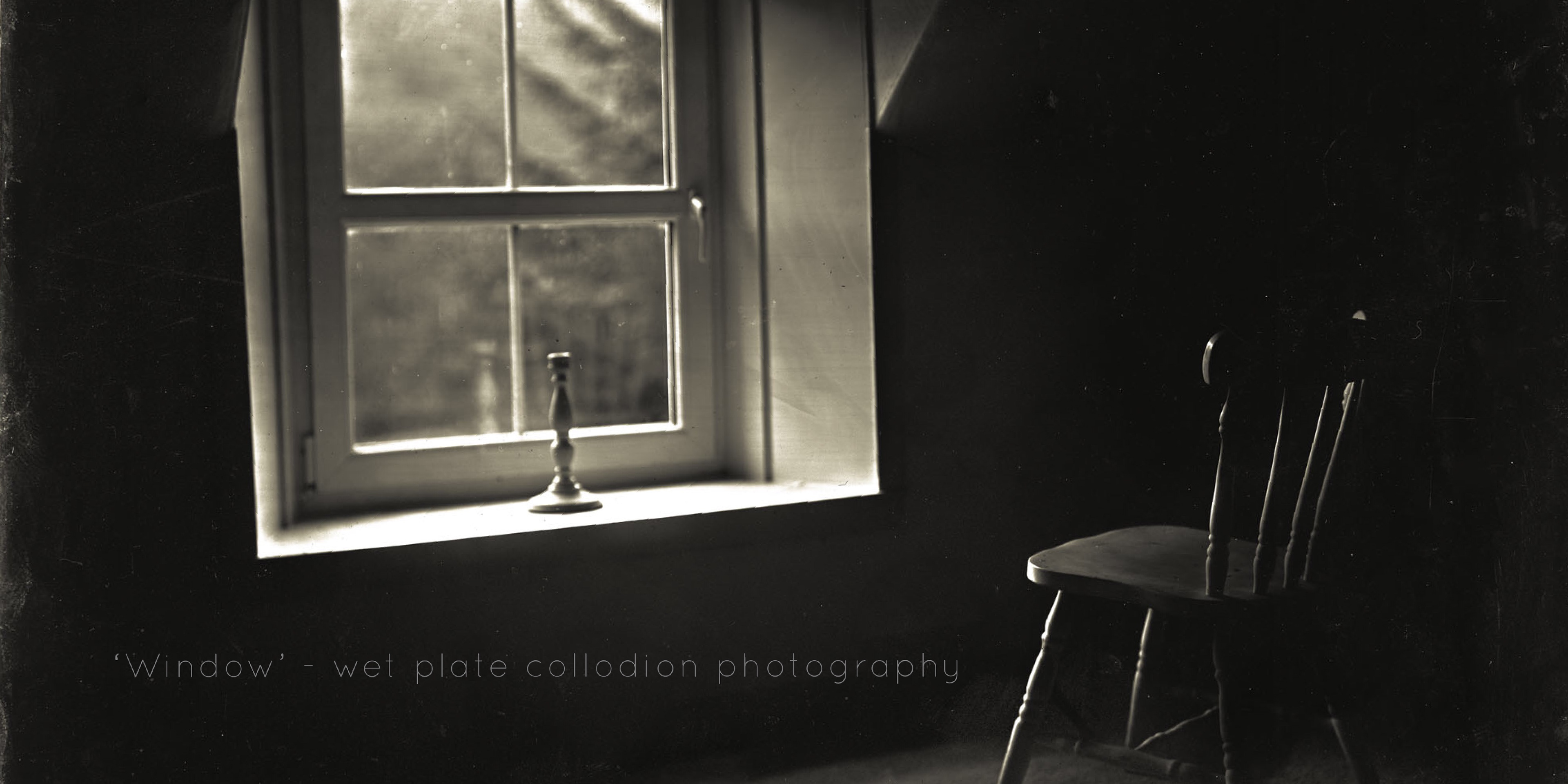 Feature image - 'Window'. Glass plate exhibited at Fortingall Art Summer Exhibition.